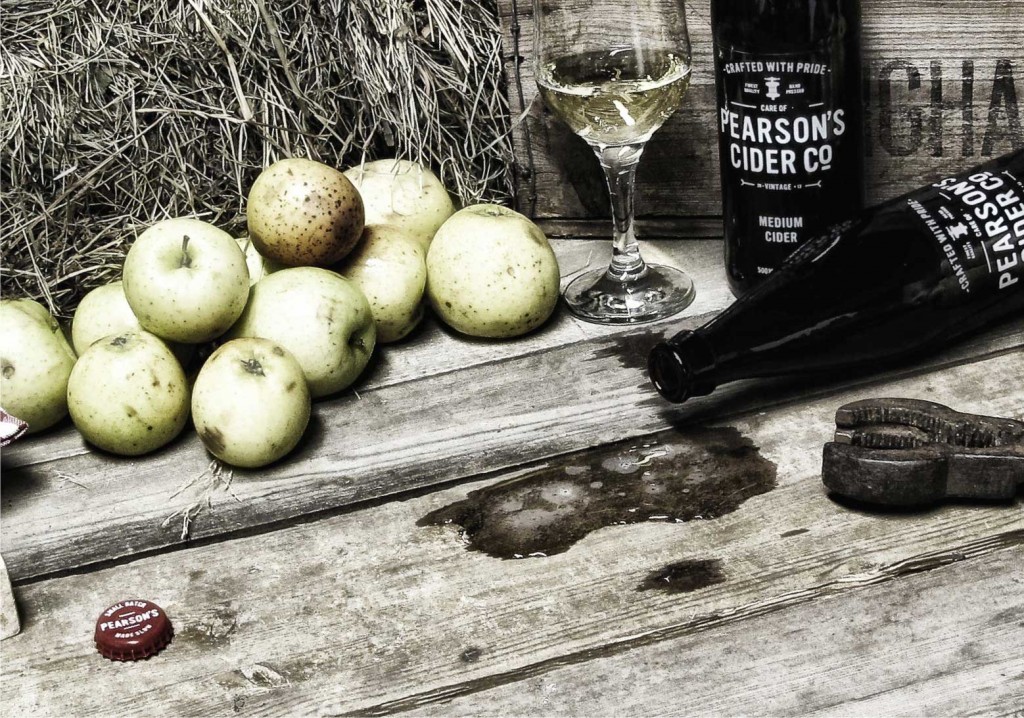 Thank you to all you thirsty cider drinkers for managing to drink all of our 2013 vintage cider before we have had a chance to bottle the 2014 vintage, which will be ready by the end of April. The problem is, you just can't rush these things!
Fortunately, as the harvest came in very early last year we've already been fermenting and maturing our ciders for six months. We're currently very busy blending our ciders for this year. As you liked the Medium and Medium Dry so much it's going to be pretty much the same as it was last year.
We've also added an easy drinking fruity cider to the range this year in memory of our dear friend Petros who sadly died just a few months after helping us to make this year's ciders. In his honour, we have produced a limited edition 'Petros' Medium Dry cider, featuring his smiley face "self done" tattoo on the label.
We will also have available a still cider this year which will be appearing in the pubs around Moreton in Marsh. Keep an eye out for it on the bar. We're still thinking about a name for it….